A mutual confidentiality agreement is in no way a Basic Agreement. It involves the complex law-binding agreement in which if either signatory members have disclosed information that must not be shared, they will be dealt with accordingly under the code of law.
Mutual Confidentiality Agreement Template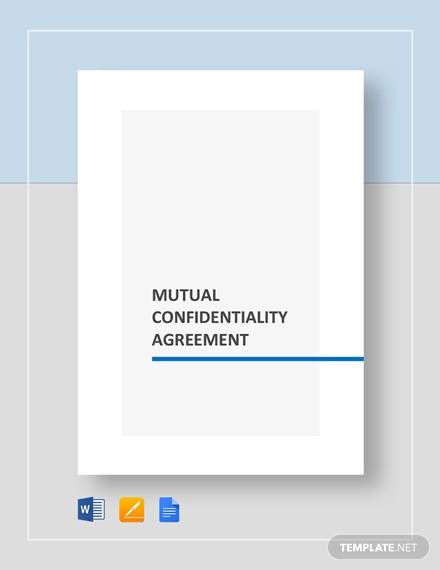 Sample Restaurant Mutual Confidentiality Agreement Template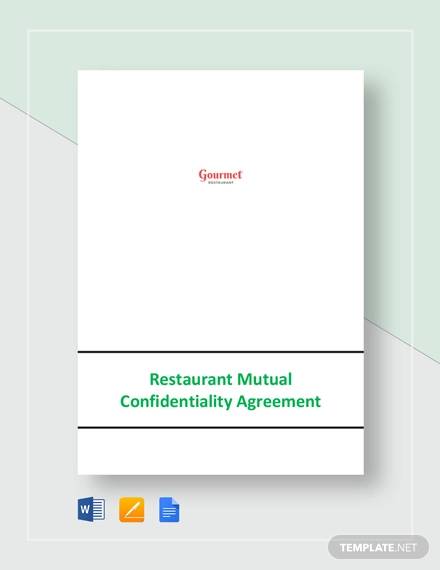 Punishments vary depending on the degree of information shared. But the most common punishment capable for the breaking of legally binding documents is usually a certain amount of jail time or a fine that requires being paid or confiscating of a person's assets, or in some cases, both jail time and a fine.In this article, we will learn what a mutual confidentiality agreement is used for and what are the different types of a mutual confidentiality agreement.
Standard Mutual Confidentiality Agreement
Mutual Confidentiality and Nondisclosure Agreement
Sample Mutual Confidentiality
What Are the Uses of a Mutual Confidentiality Agreement?
Now, in the previous paragraph we discussed the definition of a mutual confidentiality agreement. Aside from that we also discussed the punishments someone may incur when a breach of agreement has occurred. Now we are gonna discuss the functions of a mutual confidentiality agreement. These uses are as follows:
Information Sharing

Business Information

This type of agreements could be useful for the concealing of private business information that could make or break a company's image to the customers.
In the business sense, it can be done between companies so as to prevent the leaking of certain information about the company's product.

Legal Information

This type of information can be used for the hush-hush of certain information that the individual does not want to share in court.
This type of agreement can be broken by either the judge who authorize the agreement or by a judge of similar or higher ranking, provided that there is sufficient reason or proof to do so.
The primary function of a mutual confidentiality agreement is a means of keeping information out of third-party groups. It is legally binding, meaning the one agreeing to the contract must not break the agreement, similar to how other agreements behave such as Property Contract Agreement, in which the two parties in the contract must agree to the terms of the agreement.
Mutual Confidentiality Disclosure Agreement
Basic Mutual Confidentiality
Free Mutual Confidentiality
Mutual Confidentiality Agreement Example
Conclusion
These types of agreements are common in the business world, this is so that companies or their employees can be allowed to keep certain information off the record. Such information is usually related directly to a company's method of production or the materials they used so as to prevent competitors from learning them and producing their own.
Similar to how Contractor Agreements work in terms of keeping information on how they will build a certain structure and with what materials the person hiring the contractor prefers, a mutual confidentiality agreement can be used to withhold information from others; however, in some cases, the information being withheld can be forcefully shared, providing there is adequate reason to do so.
The need for this kind of agreements is always sought out by companies and business partners alike so as to prevent the disclosure of private and sensitive information.