Businesses often have information that they don't want to get out of their premises. When they grant certain people access to this information, they would need an assurance that these people will not disclose them to just about anyone. Business confidentiality agreements are the perfect documents for this job.
Business confidentiality agreements, like any Basic Agreements, would provide your business a certain level of protection from any disputes that could happen along the way. If you are looking for these documents, you have come to the right place as we have 9+ samples that you can easily download for your own use.
Business Confidentiality Agreement Sample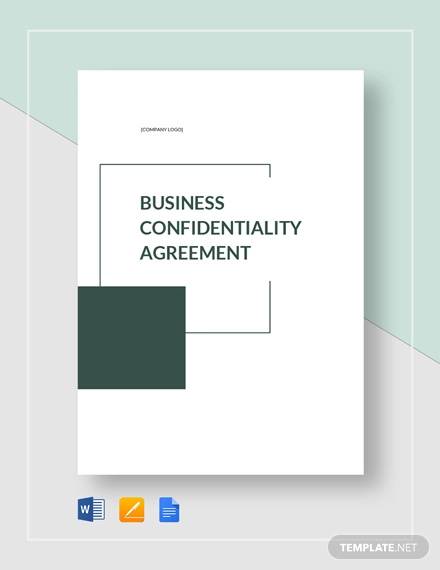 Business Meeting Confidentiality Agreement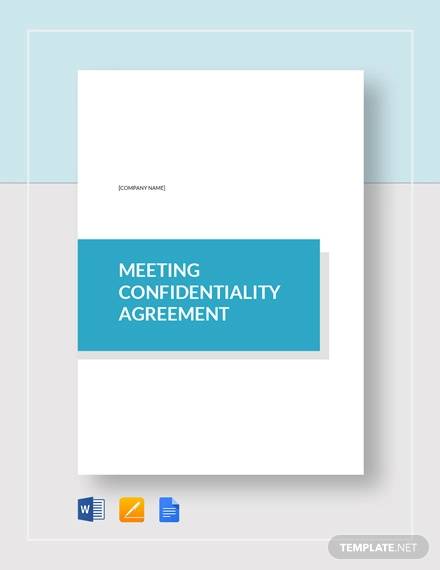 Business Non-disclosure and Confidentiality Agreement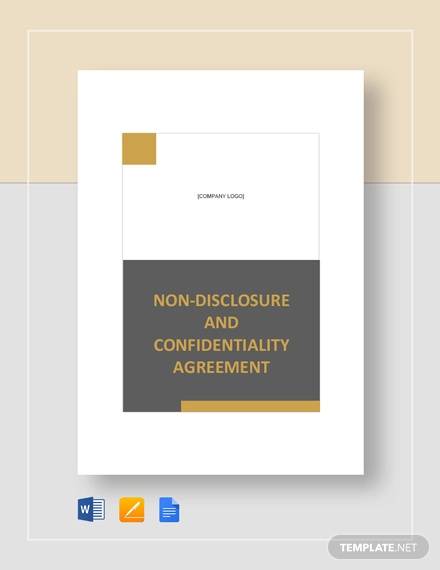 Standard Business Confidentiality Agreement
Mutual Business Confidentiality Agreement
Business Non Disclosure and Confidentiality Agreement
Generic Business Confidentiality Agreement
Business Plan Confidentiality Agreement
What Information Needs Protection
Confidentiality agreements come in a variety of form and format. Take a look at these Confidentiality Agreement in PDF and Sample Confidentiality Agreements to see what goes into them. Also, take a look at the type of information that are enclosed in them to see what types of information need protection. In business, when looking at information that needs to stay confidential, consider the following:
Is the information already known outside of business (public domain)?
Do the employees and others involved in the business already know the information?
Is the information valuable to the business and its competitors?
Is the money and effort involved in developing and protecting that information?
Is it difficult for others to acquire the information?
If your answer to the first two is no and to the last three is yes, then you definitely need to protect that information using a confidentiality agreement. You do not want information like that to get in the wrong hands. In business specifically, here are some information that can be protected using a confidentiality agreement:
Inventions
Discoveries
Business methods
Formulas
Trade secrets
New machinery
Processes
Manufacturers
Business Consultant Confidentiality Agreement
Business Sale Confidentiality Agreement
Buyer Confidentiality Agreement
Business Broker Confidentiality Agreement
Free Business Confidentiality Agreement in PDF
How to Write a Business Confidentiality Agreement
Every business that holds valuable information would need to have confidentiality agreements in place. These documents work just like Employee Confidentiality Agreements. When writing one, follow these steps so that you make an effective documents that does exactly what it needs to do.
Follow the proper contract format. Each paragraph in the agreement needs to state a different term.
Decide whether the agreement is mutual or one-way. A mutual confidentiality agreement is one in which both parties exchange valuable information. Determine which one you would like to do.
Determine all the parties in the agreement. Be sure to state everyone that is involved so that they are legally bound.
Draft the content. You would need to specify what information is confidential. A statement where the other party explicitly agrees to be bound should be there. Terms on how to handle the information should be there also.
Lay out the legal penalties for information disclosure. You need to be clear how to handle breach of agreement.
Business secret would need to be safeguarded at all costs, and business confidentiality agreements are the best way of doing that. Our sample agreements will save you time in making one. They have all the right elements needed in one you won't have trouble drafting your own.