Brochures that have tri-fold designs can make use of these templates and not only look elegant but also emphasis on its space to give information about the client Business Brochure Template company. These templates are designed in a way that suits the particular target audience, and one is likely to get more profit from their own ability to convince their clients. It can be the easiest way to reach the clients without necessarily investing for advertisement in the news column. As a result, it economizes space and is effective. Here is the list of few tri-fold brochure templates that you might prefer to choose from
Spectacular Tri fold Brochure Template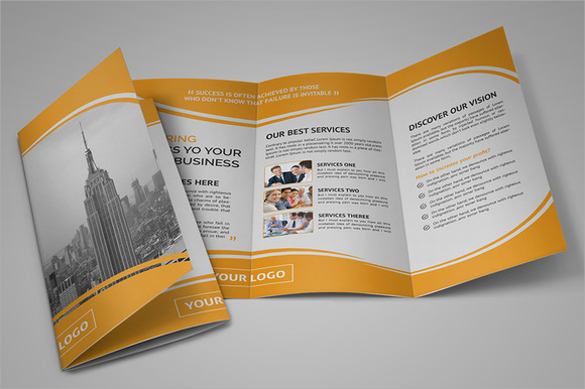 With brochure size of 8.26×11.69inch, this template is handy for use. The designs of these tri-fold brochure templates are been made with 300 dpi resolution and DMYK color selection that gives it a classy look. If you are looking for easy editing and customization then Spectacular Tri-fold brochure is the right solution for you.
Wonderful Tri fold Brochure Template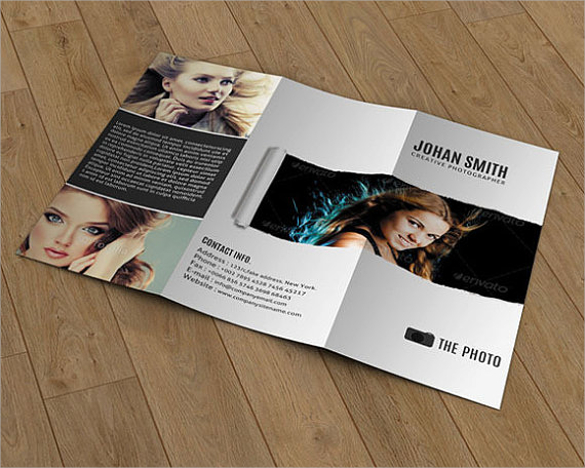 As its name suggests these brochures have all the objects oriented in separate layer; making smart use of the tools that makes it look wonderful. Further with size of 11×8.5inch and a resolution of 300 dpi makes them elegant yet useful. With Antonio and Aller fonts along with Photoshop cs5 being used it makes them a high seller.
Amazing Tri fold Brochure Template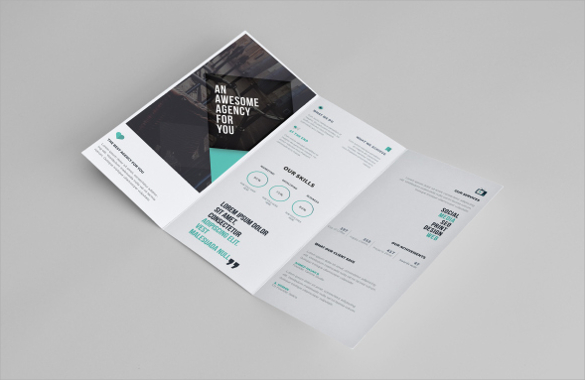 These are sets of intelligently crafted brochure with an elegant display that best suits for those who are classy in their approach. With size of 11×8.5inch and font size 0.125 along with detailed specification covering about the entire theme space shows their genius craftsmanship.
Attractive Tri fold Brochure Template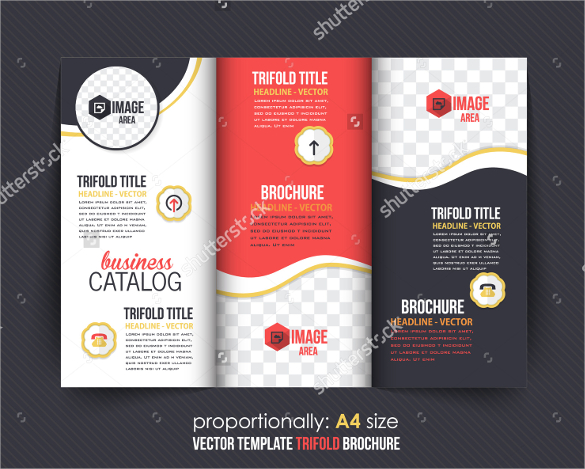 With over 60million photos, illustrations and vectors along with simple yet smart pricing definitely makes it a stand out among others. These A4 size vector template triple fold brochure is versatile in nature and Shutterstock Editor edit your images for free.
Business Tri-Fold Brochure
With a more sophisticated approach, easy to edit and customizable print features, these brochures are best suited for those people who likes fine detailing about their work. With 8.5x11inch size along with six PSD files loaded with over 300 dpi and CMYK files ensures easy editing and customization.
Square Tri Fold Brochure Template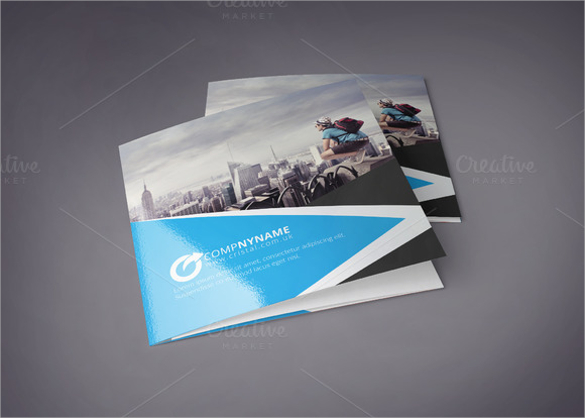 These easy to use square tri-fold brochures, powered by 300 dpi and CMYK color mode with Google fonts give a more refreshing look. With 8x8inch and font size 0.25inch ensures no compromise on the beauty of the text inside it.
Awesome Tri fold Brochure Template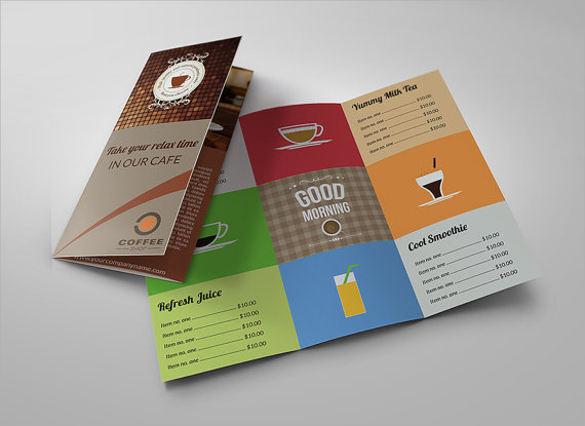 These tri-fold brochure templates are exclusively made keeping in mind about corporate world and small scale companies. It is loaded with CMYK colors, print ready format option with 300dpi Further with 11×8.5 inch bleed setting and fully layered InDesign files, it definitely decors the presentation for those who chooses them.
Beautiful Tri fold Brochure Template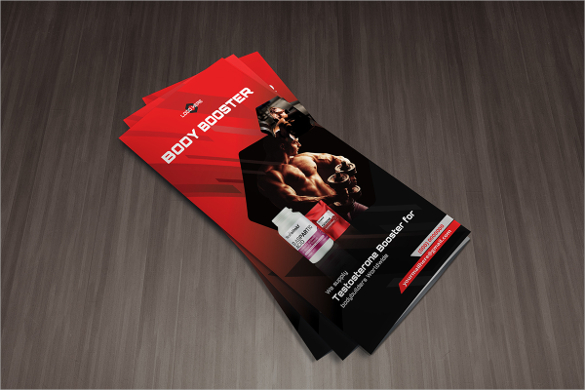 Tri fold Brochure Template Vector EPS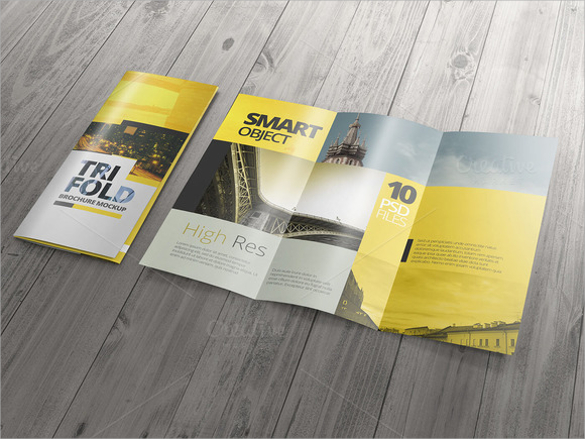 Dazzling Tri fold Brochure Template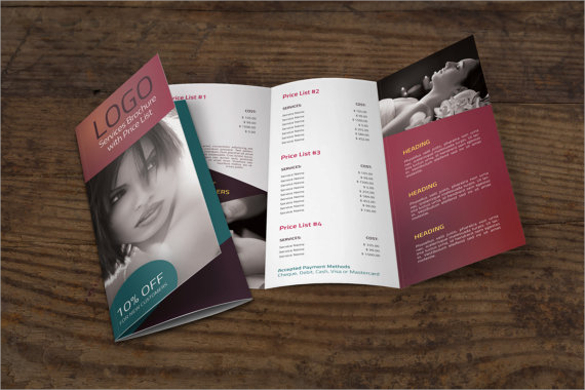 Fabulous Tri fold Brochure Template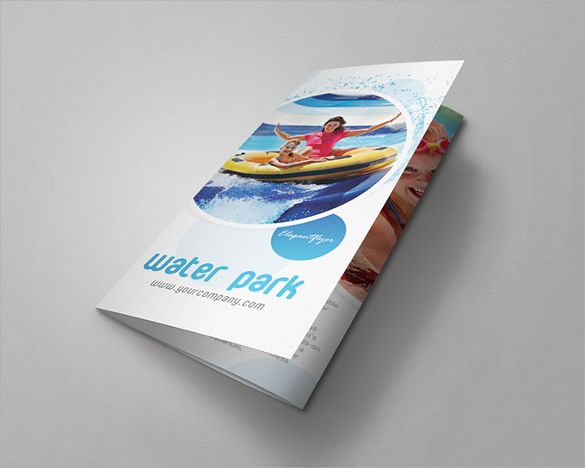 Fantastic Tri fold Brochure Template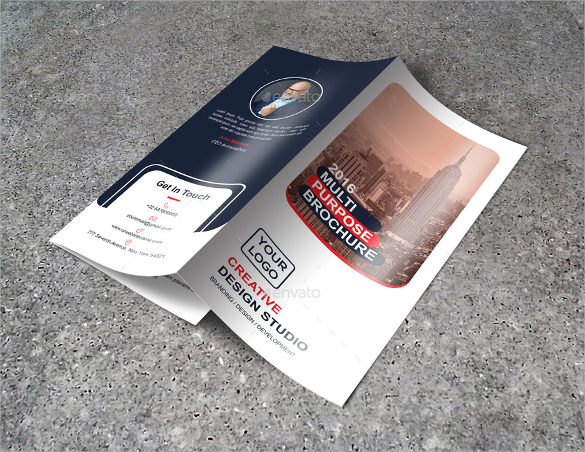 Gorgeous Tri fold Brochure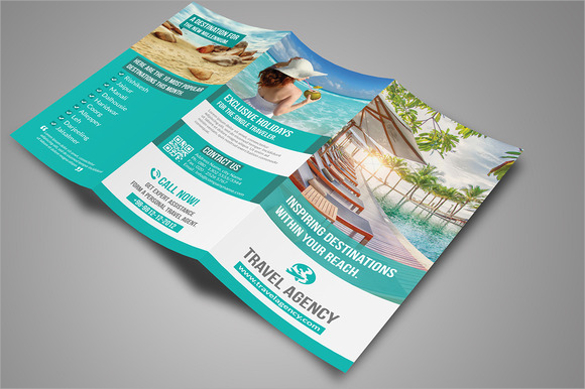 Marvelous Tri fold Brochure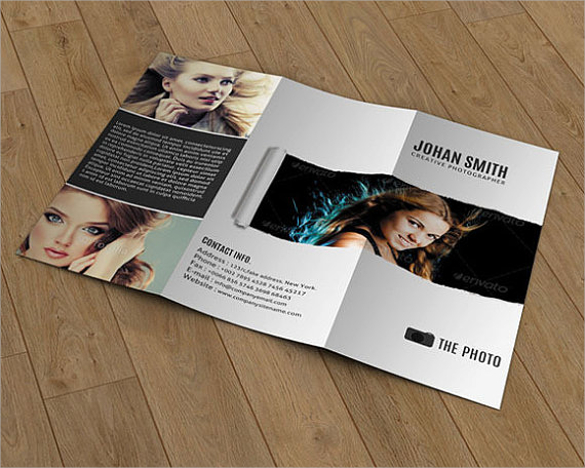 Tri fold Brochure Template PSD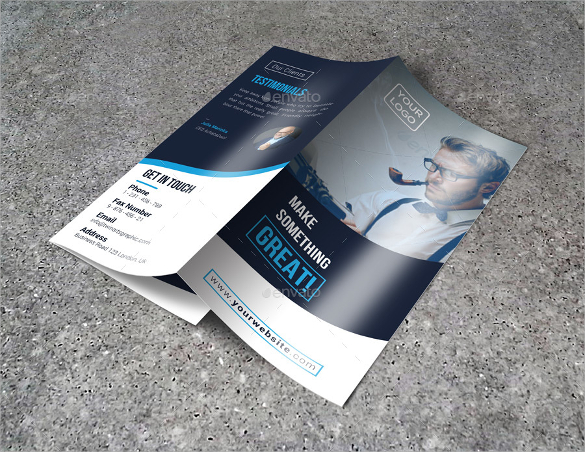 Bundle of Trifold Brochure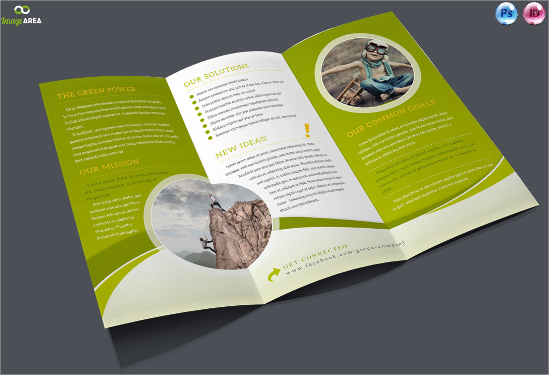 Remarkable Tri fold Brochure Template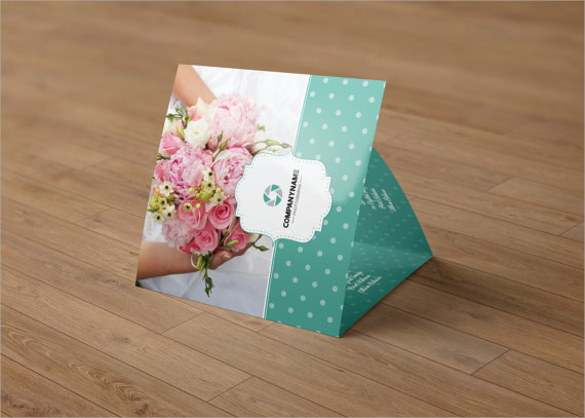 Wondrous Tri fold Brochure Template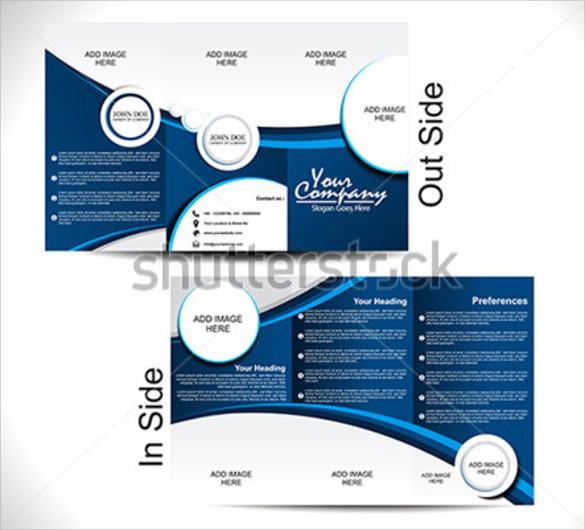 Creative Tri-fold Brochure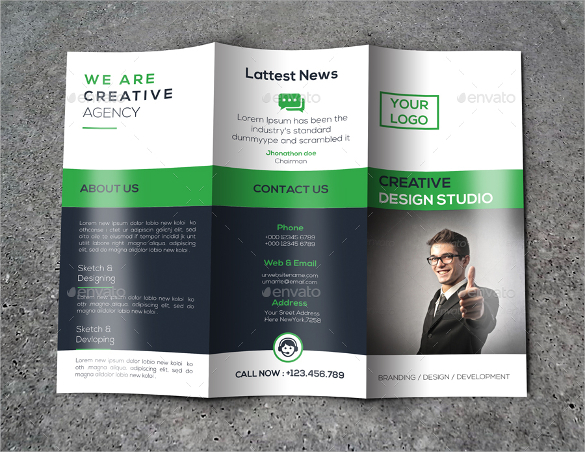 What is Tri-fold brochure?
These are tri-panel brochures that are mainly used by small business companies to deliver the maximum information to their clients. It makes the reader aware of the main points by simply glancing through it. This is one of the best and the easiest way to promote your business. This not only saves your investment for promoting your Travel Brochure Template business but also provides a highly decorated detailing about your business to your clients. With the use of new graphics to these brochures ensure drawing of attention of your clients to these tiny pieces of paper.
How to make Tri-fold brochure?
These folding require high quality papers that you can use to achieve the desired results. A usual technique more often used is three folding of paper that entitles you six spaces, three at the front and rest three at the back. Making these brochures involves an easy and simple process:-
Keep the paper on a flat surface
Make 1/3 folding from the left side of the paper
Now place the remaining right side on top of it
Check the folding properly to see if they are equal
Benefits of using Tri-fold brochure
These are a great way of showcasing your product and company in front of the desired clients. A right printing company and technique will enable all the fine detailing and guide you through design and printing process to make them outstanding. It easily attracts the attention Sports Brochure Template of the client with eye-catchy design and catch phrases. The overall review and synopsis ensures that the clients aren't too bored with the content. Here are the list of few benefits that we getting using these brochures:-
Cost effective in nature
Can be easily handled
Easy to display
Fits into the pocket
Great way to showcase about the prospective of a company
If you have any DMCA issues on this post, please contact us!